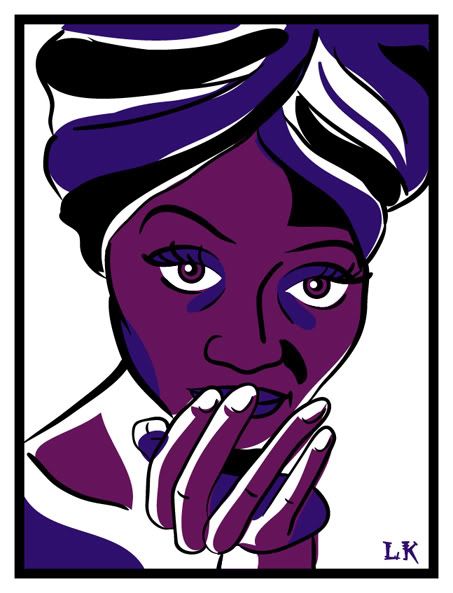 These are what happen. If ever I have a spare few hours, Digiters are born. I suppose they have become an obsession. But, that isn't such a bad thing - what else would I do with that time?
The top one was inspired by a photo of an African woman I saw. She had the most beautiful eyes, and stunning blue-black skin.
The second, Labyrinth. My most favourite movie of all time!
The third is the Little Mermaid. She was illustated with 'Alice' for the chocolate box - but she hasn't been recovered yet.