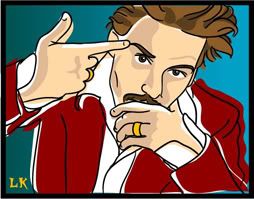 This is my first Blog site, so please bare with me while I find my way around!
Here I will be posting my artwork and illustration, and whatever else I find of interest, I suppose.
I don't know yet.
So, welcome to Retrocharrm Art!
Influenced by the ever so charming artwork of the 40's and 50's, I like to create artwork and illustration that is a little bit different. You will find that portraits are a favourite subject of mine. But, I am hoping to branch out into other subjects soon.